Guide To Art Reproductions: Professional Art Scanning & Printing Service [2019]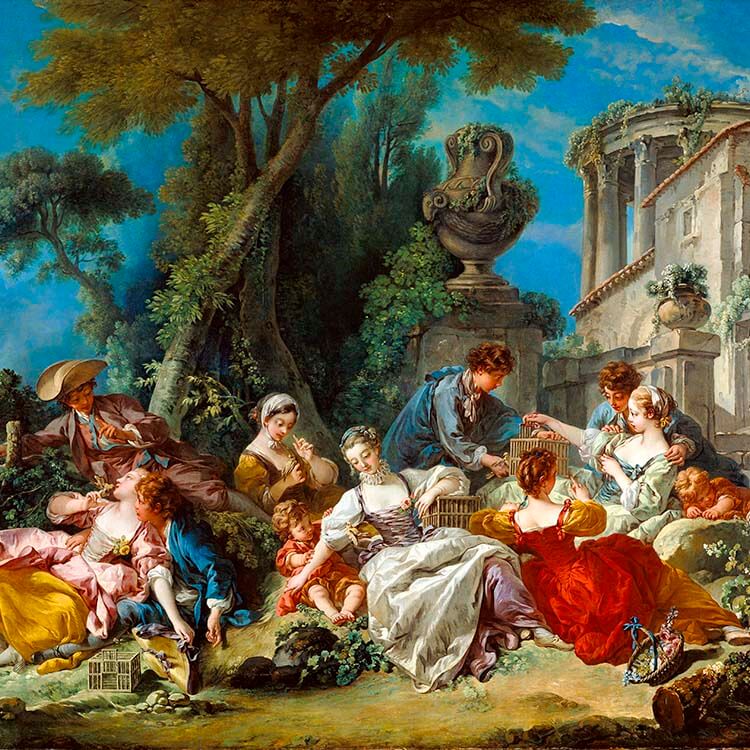 1. Art Preservation

If your artwork is already damaged, then at the end of this blog, I will also give you a solution for dealing with rips, mold, smoke, fire, or water damage to restore your art.
You can spend hours, weeks, months, or many years working on your art, only to have it disappear, which can cost you money and time. Worse yet, your collection, legacy, business, and creativity can be gone forever. A lifetime of work lost because the artwork was not scanned and printed, yet art reproductions provide a safety net and a source for marketing and added revenue.
There are ways to protect your work by having the art scanned and printed while getting the added benefit of generating additional revenue from your hard work. Art scanning is best done by a fine art printing service provider that uses fine art printing paper and other high-quality media, and that can also scan large artwork as well as smaller pieces. If you paint on a variety of media, a professional scanning and print shop will provide a variety of paper, cloth as well as canvas scanning services using a large flatbed scanner to generate high quality scans of your artwork. One of the advantages of flatbed art scanning is that it can accommodate a wide variety of media.
2. Art Scanning
With today's technology, you can now have small and very large art inexpensively professionally scanned. Expensive lenses, cameras, and complicated lighting are no longer needed.
Instead, very high quality and dimensionally accurate images can be archived, edited, enhanced, printed, used for social media exposure and sold to generate revenue. Alternatively, a poor quality scan of your art greatly devalues your art and your work.
3. Social Media
A poor quality image of your work does not represent the time, creativity, quality, and attention to detail that you dedicated to your work. It also doesn't properly present the art, lowering its perceived value.
High-Quality professional images can be proudly displayed on your website and social media, generating more likes and shares, allowing you to spread the word, get known, and generate sales.
4. A Professional Photographer
Professional Photography is expensive, time-consuming, and the resolution does not compare to that of a high-quality scanner. The photo camera lens can also cause distortions, lighting can be uneven, and the image may not be proportionally accurate relative to the dimensions of the original art.
5. High Resolution Scanning Services
Resolution determines the quality of your digital image. There was a time when 200dpi images were acceptable, and then 300dpi became common, but today's technology allows for 600dpi images capturing bright colors and fine details — allowing for great prints and digital images. High resolution art scanning services combined with a professional flatbed scanner, will generate high quality digital art images for printing.
6. Professional Art Scanning Services
The scanning process generates high-quality images because the scanner is slowly scrolling down the entire image at an extremely close distance, digitizing each line and detail of your work. Photo cameras instead capture the image in one shot from a far away distance leading to lower quality, lower resolution, and aspect ratio issues — see examples of high quality work professionally scanned by other artists.
A professional art scanning services company will first calibrate the scanner using a resolution target as well as a color target to ensure that all colors imaged correctly and that equipment is properly focused.
The artwork needs to be removed from its frame to be scanned, but it is Ok if it's mounted or has some rigid backing. The artwork can also be flat, rolled or folded and can be on canvas, paper, cloth, solid, or delicate materials. The size of the piece also does not matter as new flatbed scanners can digitize small and very large art.
The art is laid down on the glass, and a lid with a special adjustable hinge gently comes down over the artwork.
7. Flatbed Scanning Software
Scanner software allows for a great variety of options to capture the image properly. First, a test scan is run by the technician to define settings which are then adjusted to improve contrast, color, and cropping. The entire image is then re-scanned, and once again, the settings are adjusted to ensure that the final image matches the original artwork. The gloss of the paint needs to be tested, as well as the material and color variations.
Cropping allows for the capture of the entire piece or specific segments if needed. The art can also be captured with or without a border or in multiple images for creative new designs.
The artist must then approve the final image, which will ensure that the final image is a true art reproduction that accurately represents the original art and the artist's expectations. Printing should not proceed until the artist has approved the digital art image.
8. Which is better JPEG or TIFF?
Image format can vary depending on the artist's specifications. Typically best to request a JPG file as well as an uncompressed TIFF file. The JPG image is compressed and smaller in file size and often used for online purposes. The larger uncompressed TIFF image can be saved as your archival copy and can also be used for editing, enhancing, and printing.
Uncompressed TIFF images are great for editing, and often printers will work with the artists to enhance or make adjustments to the TIFF image to match the artist's vision. TIFF images do not use any compression algorithms, so the final images contains all the imaged data captured during the scanning process, generating a more detailed image. So the JPG and the uncompressed TIFF images should both be saved for archival and marketing purposes.
9. Archiving and Naming Scanned Artwork Images
When archiving images, it is best to define rules for file naming to facilitate search and retrieval. One common approach is to use the name of the piece as the name of the image followed by the date it was scanned and if needed a sequential number.
Also, best to keep backups at multiple locations. For example, having a back up on a computer and then a separate external drive but at the same location may not work for you in the event of a natural disaster.
10. Art Reproductions
When art prints are needed (also known as giclee printing), it is best first to get a proof since printers vary in quality, ink, and output. The proof can be a smaller size print, and for a nominal charge, the printer will first generate the proof for your approval. Upon approval of the proof, the final print can then be printed, but be sure that the proof is on the same material (canvas, paper, or other media) as the final print so that it is a true reproduction of your art.
11. Damaged Art
Damage to art can be intentional, or it can be accidental. It can also be done slowly over time, right in front of your eyes. Like when art is under direct sunlight for years, or when the art is improperly stored in a humid environment where mold may grow over time. Moreover, then there is water damage and the other variety of destructive forces generated by mother nature, from wind, fire, and ice.
Take action because time passes, collections build, and procrastination creates a vulnerable situation for your art.
If your artwork is already damaged, various companies specialize in scanning, printing, and restoration, such as:
https://chicaprints.com/ provides professional art scanning & digital art printing services
https://www.instagram.com/chicaprints/
Restoration services are provided by ART of NYC
https://www.facebook.com/ARTofNYCandLongIsland
12. Conclusion
In Conclusion, digitally archiving your artwork will preserve it forever, allowing you to pass your work on to the next generation. It also provides a history of your work as well as a back up of sold pieces. Also, now, your art can be reprinted and re-sold multiple times to generate multiple avenues of revenue, as well as presented digitally on the web and all social media for marketing, sharing, archiving and exposure.
Professionally scanning art also serves as insurance against natural disasters, accidental or willful damage, and ensures that your archived legacy will live on through time.